Postet av Adam og Eva den 29. Sep 2017
SLING og Adam og Eva ønsker velkommen til salgsutstilling
i våre lokaler på Aker Brygge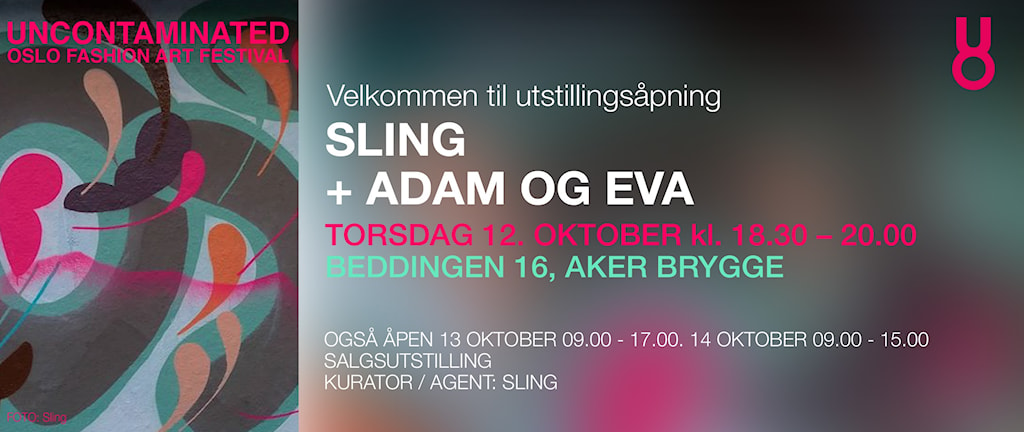 Who?

SLING
Artist @sling.one
City of residence, OSLO, NOR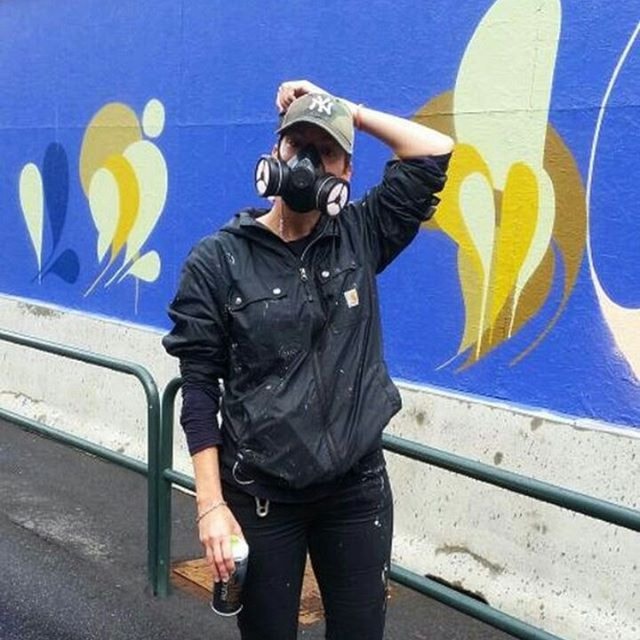 Exhibition
Sling + Adam og Eva
Sales Exhibition

CURATOR / AGENT: SLING
Beddingen 16, Aker Brygge
0250 Oslo
Norway
MAP
When?
THURSDAY
12th Oct 2017
18:30 - 20:00

FRIDAY
13th Oct 2017
09:00-17:00

SATURDAY
14th Oct 2017
09:00-15:00
Sling
"I think graffiti is human communication in its purest form, a culture made by kids, for kids, and an important moment in time because it disappears."
Coming from Oslo, Sling is one of few women that use spraypaint as a medium when creating large scale murals, initiating the feminin movement in Norwegian Streetart.
Since she started in 2015, her style has developed into abstract, two dimensional, floral hybrid with a strong reference to the tradition of rosemaling with its distinctive use of C and S strokes.
Sling are known for her bright, lush colors with a passion for neon and clean lines.
"We may not listen to the streets, but we do react and that is beautiful."

---
1 Kommentar
Kommentarer
Kommentarfelt er stengt